Implantation after tooth extraction
The tooth process can be carried out replacement after extraction to a high quality implant that will last for many years. Our dentists work exclusively with innovative modern materials imported from abroad. You offer a range of offers, among which it will be possible to choose the optimal implant after teeth extraction in terms of cost and quality. You can get advice on all offers and their cost, and then make a final decision.
Installing an implant immediately after tooth extraction has many advantages. After the extraction of even one unit, a number of changes occur in the dentoalveolar system, which are reflected in the chewing ability, appearance and perspective of prosthetics.
What is dental implantation process ?
Instant implantation suggests that can implant be placed immediately after extraction , as a result of which it will be possible not to wait for the complete healing of the hole, not to waste time on frequent visits to the dentist and not to suffer from pain at the time of re-healing after the installation of the implant. We offer you a quick and high-quality option for restoring an attractive smile and a normal dentition, in which all functionality will be fully preserved.
So the implant after extraction is installed in several steps:
Conducting examinations and examinations, collecting information about the patient's condition, complaints, wishes, chronic diseases, etc. The collection of information is carried out in full to minimize the likelihood of various problems.
Preparation. In order for an immediate implant placement after extraction , you will need to first carry out the preparation process, which consists in cleaning and sanitation
Removal of a tooth. Tooth is treated before removal replacement options after extraction to immediately proceed with the installation before the wound heals
Installation of a titanium pin in the formed hole in the gum
Sewing up the gums and applying the medicine at the location
This way dental implant after teeth extraction is carried out if it is required to restore the smile line in the shortest possible time, in case of serious injury to the root zone, pathologies, and so on. But it will be possible to establish in this way the distant teeth, which are responsible for chewing food.
In our clinic, it will be possible to implement the entire process both in an accelerated and standard version. As a result of the implant placement after extraction can take from 1 day to several weeks or even months - it all depends on your wishes, financial constraints, wishes and the condition of the oral cavity as a whole.
When can an implant be placed?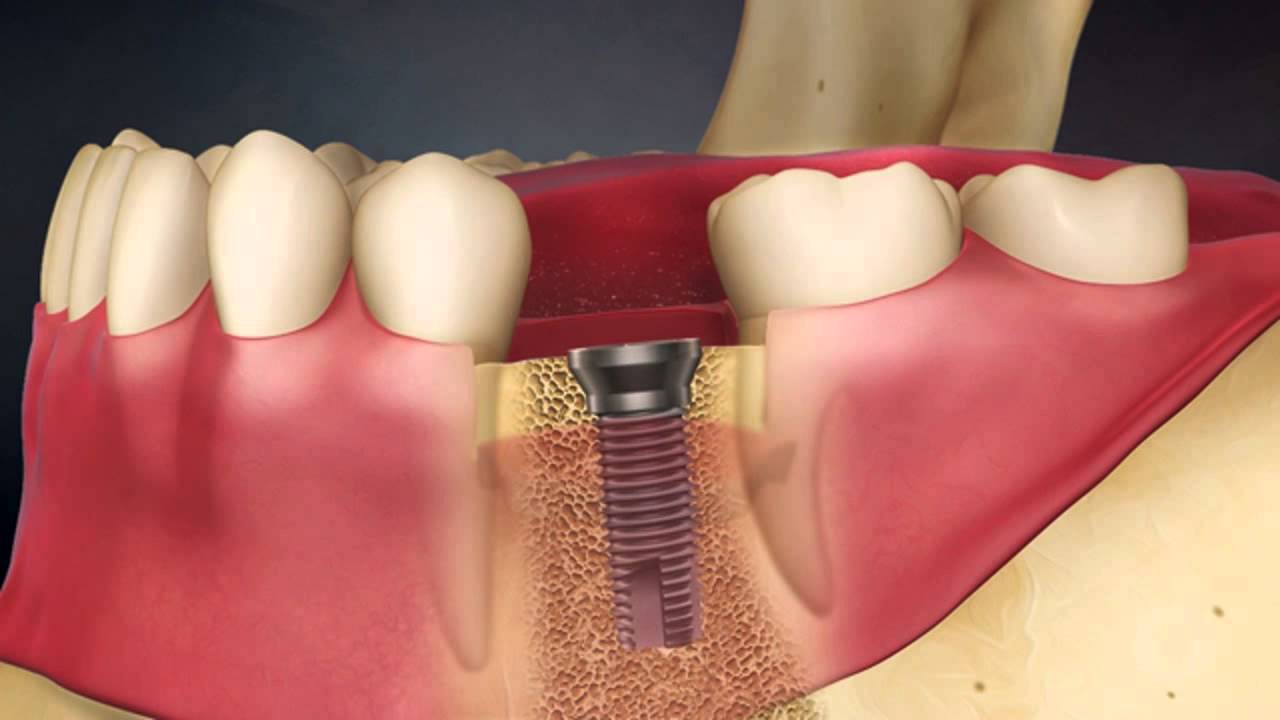 A can you get a teeth implant after extraction immediately, without waiting for healing and carrying out a large number of additional processes? In the event that there are no contraindications and the normal state of the gums at the time of removal is preserved, it will be possible not to postpone the installation of the implant, but to carry it out in our clinic immediately. All actions are carried out in one appointment with our dentist, as well as consultations regarding care, healing, recommendations and restrictions.
However, in the event that the presence of cystic formations after tooth extraction is detected, we will not be able to carry out implantation until the gums are completely restored to their normal state and the inflammatory processes subside, as well as the restoration of bone tissue. That is, in this case, it will already be necessary to postpone the installation of the implant for some time, even if the accelerated installation option was chosen. Otherwise, rejection may begin and inflammation may increase, which will cause serious consequences.