Dental diagnostics
Diagnostics in dentistry are necessary to assess the condition of the oral cavity and the dental apparatus and identify hidden pathologies. In addition, modern research methods allow you to monitor the course of treatment or an intermediate or final result.
Diagnostic goals in dentistry
Research in the field of dentistry is needed to assess the oral cavity, identify diseases and pathologies, and analyze the state of the dental system. Also, an examination is required to monitor the intermediate or final result of therapy. A teeth scanning is necessary to obtain an image. The doctor sees and understands exactly which treatment method should be chosen.
Main objectives:
the ability to quickly assess the muscles, ligaments, and joints of the jaw apparatus;
pathologies or dystrophic processes in the bones, structural features, inflammation, and pathological process progression;
assessment of mucous and gingival tissues;
analysis of individual areas such as the crown, roots, pulp, dentin, and others;
control of treatment, the effect of the actions taken;
preparation before prosthetics, implant placement, or surgical intervention.
Why is an accurate, comprehensive diagnosis so important?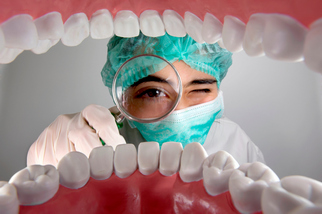 Now some patients perceive dentistry in a distorted way. Among the reasons, we can highlight the competition between clinics that are ready to promise everything at once in search of patients. At the same time, insufficient time is given to the diagnosis, and the correctness of the diagnosis remains in question. Many people forget to take a 3d dental X-ray. And this technique helps to consider even the smallest details.
Doctors also contribute to this negative trend. Some of them hurriedly make a diagnosis based only on photographs or a simple examination, and are ready to start treatment immediately. This practice is common not only in therapeutic dentistry, but also in prosthetics and implantation. One can only imagine what risks exist for the patient without a full diagnosis and what complications may arise as a result of this approach.
Analyses, scans and other diagnostic methods help to carry out treatment accurately and without complications. It is easier for a doctor to diagnose and make a decision. The patient can be confident and be calm during treatment. Especially considering the fact that many clinics offer optimal conditions for diagnosis. The panoramic scan of the jaw price is not high, but it makes it possible to get a complete picture of the disease.
Thus, thanks to the diagnosis carried out in each case, it is possible to make the correct diagnosis. An individual approach to each patient includes personal communication with the dentist to establish contact and clarify the anamnesis. Thanks to this, the upcoming treatment will take place in an atmosphere of mutual trust and cooperation.
In addition, diagnostics help save money. For example, the panoramic dental scan price is lower than treatment without a clear picture. Such techniques help identify the problem and solve it purposefully.
Main stages
Today, dentists use different methods, the choice of which depends on the condition of the oral cavity, patient complaints, and other factors. Basic measures include:
anamnesis is gathered, which includes an oral interview and examination.
seals, crowns, and other structures are being checked;
occlusion analysis, detection of dental apparatus flaws
x-ray examination;
computed tomography (if necessary, prior to implantation);
diagnosis, preparation of a treatment regimen.
Diagnostics is an important condition for a full assessment of the clinical picture, identification of problems, and selection of effective therapeutic techniques. You can take a panoramic picture of your teeth so that the doctor can identify all the problem areas. As a result, the treatment is targeted.The patient receives complete but gentle treatment.
Diagnostic options
Today, various methods are used for the examination, including the following: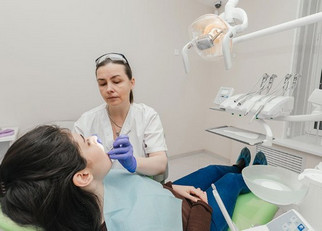 initial examination, collection of complaints and information about symptoms;
assessment of teeth, mucosa, and closing of rows;
examination of the crown part using a mirror, microscope, or scanner, probe (for enamel analysis), tapping and percussion are also carried out;
hardware methods of examination using special equipment, for example, a panoramic image of the jaw;
laboratory tests.
Where are teeth diagnosed?
Diagnostics includes hardware techniques that are possible only with the use of modern equipment. It is important to choose modern, proven clinics. If you are wondering, "Where can I get a panoramic picture of my teeth?" then pay attention to the clinic "Smile Factor." Quality service. Professional approach. Affordable prices.
Price
The cost of dental diagnostics depends on several factors, including the procedure itself. Orthopantomogram of teeth price and the 3D dental scan price will differ due to the use of different techniques and equipment. Although dental diagnosis is cheaper than treatment. So, how much does a panoramic photo of the teeth cost?
First of all, the size of the research area is estimated;
In addition, the need to use additional equipment is assessed.
Remember, the initial assessment is very important for further accurate and effective treatment.